In August of 2017, there was an announcement that rocked my world.  Ralph Macchio and William "Billy" Zabka would be reprising their roles as Daniel LaRusso and Johnny Lawrence from The Karate Kid in a TV show called "Cobra Kai."  "Cobra Kai" will be on Youtube's paid ad-free offering called Youtube Red.
You can watch the trailer for the show here:
In September 2017 an employee of the costume designer for the show contacted me to inquire about the Cobra Kai Replica Costumes we made about 10 years ago.  He was looking for patterns to help him duplicate the iconic Cobra Kai gi.
So you may be wondering—how did I become an expert on the Cobra Kai gi?  After all, I was 7 years old when The Karate Kid premiered in theaters in 1984.
I became an expert because I wanted to make replicas of the gi in the early 2000s.  I tried studying the DVD and advancing frame by frame. That didn't work because the DVD pictures weren't clear enough to see the details needed to make a duplicate pattern.
I realized if I was going to make a replica gi I needed to get my hands on one of the actual gis from the movie.  That led me to go on a search for an original. I found a forum that pointed to a guy who purchased the actual gi that Billy Zabka wore during filming.
I contacted him and he told me he wouldn't be putting it up for sale anytime soon, and probably never.  I thought that was the end of it.
Not that long later, though, he messaged me that he just listed it on Ebay.  Apparently he decided he'd rather have the money. I checked out the auction immediately, and it had a Buy It Now price of $5,000.  I did not want to get into a bidding war so I jumped at the $5,000 "Buy It Now" price.
With the actual gi used in the movie in my hands we were able to design a replica that sold thousands of units at $140 each.  The gi is one of our best-reviewed items of all time. It's amazing, and it makes me sad that we don't have the rights to sell them any longer.  The current licensee has copied the naming convention we used, but they just don't have the love to create the quality item that we did.
So now you understand why the costume designer, Frank Helmer,  would contact a kid from the suburbs of Pittsburgh who first experienced the movie on VHS.  I offered to send the original gi to him so that the show could achieve a high level of authenticity.  Apparently costume designers aren't used to people who just want to help, so he asked me what kind of fee I would want for renting my prop.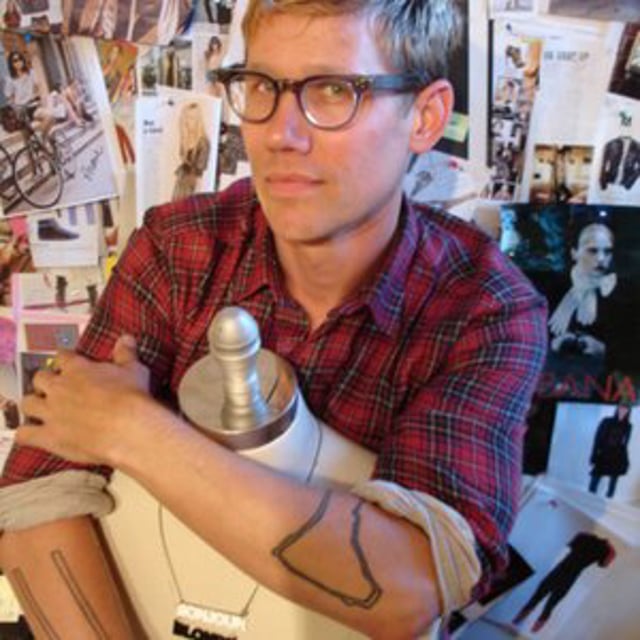 Honestly, I had no idea what I would charge—and more importantly, I wasn't doing this for money.  I wanted to contribute to something I have loved since I was a child. So I asked for a set visit to see filming.  My only request was that I would see a scene with both Ralph and Billy.
Frank Helmer, the costume designer, did me one better.  He got me on as an extra. So you are reading an article written by a member of the All-Valley Athletic Association Board of Directors.  Right now I can't tell you what the scene is about because I signed an NDA, but I can say that filming of this scene lasted most of the day and I spent much of the time within a few feet of Ralph Macchio.  
I can, however, tell you that Ralph is everything you'd hoped he would be.  He is appreciative of the legacy of The Karate Kid and his role in it.  He's a very professional actor who takes his work super seriously, but not a pretentious jerk.  He was even open to some weirdo extra, who was WAY too into his tiny non-speaking role, suggesting an ad lib for one his lines.  
Spoiler alert…  He used my ad lib in a take!  I'm not going to lie— I've never been that excited about anything outside of the births of my children.
I didn't get to spend much time near Billy, but he was super cool when I asked him for a picture at the end of a long day of filming.  He was on his way out to his trailer to be done for the day but was extremely patient while we tried to get half decent lighting in a warehouse that had barely enough light to see 20 feet in front of you.
Ralph had more filming to do after my scene.  I needed to turn in my costume (a suit and tie businessman outfit) so I rushed back to the set to try and catch him on the way out.  This was the Tuesday before Thanksgiving and he had a flight to catch and he did not have a ton of time, yet he accommodated my request for a picture despite his tight timeline.

Had a hard time getting good light for Ralph and this one turned out a bit blurry.  But like I said he had a flight to catch so I wasn't going to ask him for a ton of shots.
 It was a day I'll forever cherish.  I lived the life of a "featured" extra and ate the same catered lunch as the cast even though us extras had to wait until EVERYONE else had gone through the buffet line before we were even allowed to enter the room.
I got to see the massive costume rooms and even forced them to have pants tailored to fit my freakishly long legs.  I got a sneak peak at some of the props used in the show. And I got to see how the sausage is made on a half-hour TV show.
I really hope the show is great so Ralph and Billy get to make more seasons, or better yet a new feature length film.  I'll update this article with screenshots if they don't decide to cut my ugly mug out of the episode entirely!